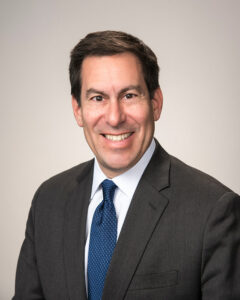 Scott Zucker
Weissmann Zucker Euster + Katz P.C.
Attorney, Certified Mediator and Arbitrator
Certified Mediator and Arbitrator Scott Zucker specializes in business and commercial litigation with an emphasis on dispute resolution in the areas of construction, real estate, employment, landlord-tenant and franchise law. Scott represents companies in matters relating to contract claims, loss and damage claims, delay and productivity claims, premises liability actions and tenant dispossessory.
For over thirty years, Scott Zucker has acted as outside legal counsel to a variety of privately held and publicly traded businesses involved in multiple industries. As a primary litigator, Scott understands the pros and cons of pursuing, as well as defending, claims between individuals and companies.
His legal services have ranged from handling general corporate matters and providing risk management advice to companies as well as the representation of clients in the litigation or arbitration of contract disputes, insurance coverage claims, construction defects, premises liability, employment termination actions and environmental matters.
Scott's goal is to apply his experience and knowledge to help contending parties reach resolutions of their disputes as efficiently and economically as possible.
Scott is actively involved in the ADR community, having served as Chairman for the Dispute Resolution Section of the Atlanta Bar Association. Scott is currently the Vice-Chair of the Dispute Resolution Section for the State Bar of Georgia.
Scott obtained his undergraduate degree from Washington University in St. Louis, in 1984, and his law degree from George Washington University in Washington, D.C, in 1987.
---
Working With Privately Held And Publicly Traded Businesses For Three Decades
Scott leverages his experience as a mediator and arbitrator to forging solid ground so you can focus on surging productivity levels for your business. Scott has in-depth experience working with a wide range of privately held and publicly traded businesses. As a mediator and arbitrator, he handles the full scope of contentions.
Scott reviews and drafts construction contracts, property leases and employment agreements, trains property managers in office, retail, multi-family, industrial and self-storage and evaluates property management operations in those areas. Scott also has extensive experience in creditors' rights and bankruptcy proceedings, as well as in commercial collections. He represents companies throughout the country in resolving their commercial disputes in state or federal courts and through Alternate Dispute Resolution.
Savvy Business Solutions With Mediation Or Arbitration
Conflict resolution is a good business practice for many reasons. When mediation or arbitration is the right solution for your business dispute, speak with Scott Zucker. Put Scott's insight and experience with alternative dispute resolutions to work in your corner.
When you work with Scott, you will work with an energetic, innovative thinker who utilizes the opportunities and possibilities in mediation and arbitration.