Atlanta's Trusted Resource for Mediation And Arbitration
Contract claims, loss and damage claims, negligence and premises liability, commercial litigation, labor and employment, real estate, landlord-tenant, construction and environmental matters.
Early, Party-Driven Solutions For Conflicts
Scott Zucker is both an attorney and a certified mediator. He has provided legal counsel and services to privately held and publicly traded businesses in many industries. He knows the value of pursuing ADR in resolving disputes as efficiently and economically as possible.
Trying to negotiate fair and reasonable settlement agreements can be difficult on your own, likewise for a breach of business contracts, boundary disputes, construction defects. If you wait too long, you may end up having to face costly litigation in court to resolve your conflicts.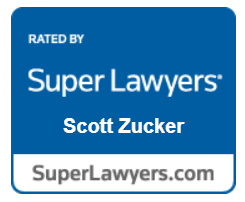 Articles
Georgia Enacts the Uniform Mediation Act
Effective July 1, 2021, Georgia becomes the thirteenth state to enact the Uniform Mediation Act (the "Act").1 The Act, which was drafted in cooperation between the American Bar Association's Section of Dispute Resolution and the National Conference of Commissioners on Uniform State Laws, offers uniform standards for mediators and parties who agree to participate in…
Providing Equal Access for Virtual Mediations and Arbitrations: Understanding the "Digital Divide"
The "Digital Divide" identifies the gap between those who have easy and ready access to computers and the internet and those who do not. This divide has become more readily apparent during the pandemic, as individuals were pushed into their residences to "work from home" and students were similarly required to find a way to…
What is the "Mediation Privilege?"
Much has been discussed over the years as to the importance of maintaining the concept of confidentiality as part of the mediation process. Any concern relating to lack of confidentiality during the process would risk the incentive of openness and honesty during settlement discussions. In that the concept of confidentiality is crucial for a successful…
Is it time to consider an Ethical Will?
Why Ethical Wills are the greatest gifts of love and how to create one.
Scott Zucker at TEDxAtlanta